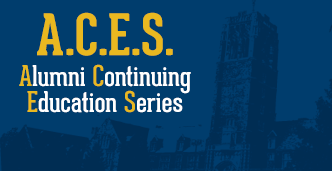 The 2014 Alumni Continuing Education Series (A.C.E.S.), slated for March 12, 19 and 26, will center around leadership.

Two resident professionals in the leadership development field will be featured: Edward J. Peck, Ph.D, founding executive director of the Ignatian Colleagues Program, and Scott J. Allen, Ph.D., from the Boler School of Business. Allen has been voted favorite teacher among students.


Believe in a cure
Jay Boland '98 and Arthur Mroczek '98 raise awareness about childhood cancer.

A better choice
Dana Ness '06 changes the direction of her career to champion a charter school.

Born to lead
Matt McGraw '13G, Iraq War veteran, wins over executives at leadership conference.



Tom Arth '03 Named Coach of the Year
After leading the John Carroll University football team to its best season in more than a decade, Arth has been voted to the American Football Coaches Association Regional Coach of the Year list. More.

Boler School of Business Earns Dual AACSB Reaccreditation
The John M. and Mary Jo Boler School of Business has successfully maintained its accreditation by AACSB International, the Association to Advance Collegiate Schools of Business. AACSB Accreditation is the hallmark of excellence in business education. Learn more.

Donors like me: John Bugner '08
Why should you join The Forever Carroll Campaign? Just ask John Bugner '08. Learn more about John and why he, in his own way, supports the University. Every gift to JCU counts, no matter the amount, and every gift will go directly to support initiatives that foster student success. Join the campaign today!

Washington D.C. Alumni Chapter Spotlight
"The DC Alumni Chapter is approaching its second year. We plan to hold more social gatherings that will enable alums to network, reminisce and impact current and future JCU students." - Allison Calabro '07. Follow the DC Chapter on Facebook.

Attention alums married to alums!
Save the date for our third annual Alumni Couples Night Out on Friday, February 7, 2014 from 6 to 8:30 p.m. in the Dolan Center for Science and Technology. Find out more information. Learn more and register.