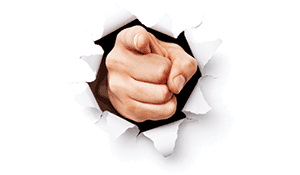 This September, we will be rolling out our first Alumni Survey in many years. This short survey will provide us with a lot of information about you and what you've been doing since you left campus. It will also give you the opportunity to provide feedback about what JCU is doing well and what the university needs to improve on.

As with any survey, participation is key. So, remind your Carroll friends to complete the survey once you've finished yours.

In the coming months, you will receive further communications about the survey and how you can complete it. Be on the lookout for this important information and make sure that your contact information is up-to-date.


A lab revival
Melissa Zwilling '08 wins the National Shell Science Lab Challenge for her 10th-grade classroom laboratory.

Studying abroad for life
Former international student Mark Owens cites his first and only year at JCU as the reason he remains in Ohio.





On July 23, the Office of Alumni Relations hosted the first ever Alumni Family Movie Night on the Quad. Nearly 200 alumni and friends watched Disney's Big Hero 6 on Hamlin Quad while enjoying ice cream from the East Coast Custard truck and freshly popped popcorn.

View pictures from this fun event and be sure to check out the calendar of events to see what else we have in store for you.

Honoring alumni
On May 15, we honored nine outstanding alums and two graduating seniors at the Alumni Awards Dinner for their bravery, volunteerism, career success, and commitment to Carroll. View photos and watch videos from this memorable night.