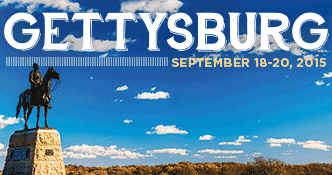 We sure travel a lot in the Office of Alumni Relations. We have Alumni Chapters and affinity groups in over 13 cities and we host Alumni Association events all over the country. But it's way more fun to travel with friends.

That is why we are so excited to announce that our next Alumni Travel Program trip will be to Gettysburg, PA. This three day, two night guided tour will take us through the battlefield and museums of this historic site.

For more information and to register for this trip visit us online.


City pride through soda
Revitalizing a craft soda company is a business venture and an expression of hometown pride for Michael Considine '00.

A lifetime of learning
During a lengthy career in education, Kathryn Clearage '64 pursued her passion for knowledge.





Major Decision
A man with unique ties to the John Carroll University wrestling program's glorious past has been charged with leading it toward a promising future. Mark Hawald '05 is tabbed as the next head coach for the Blue Streaks.

Carroll's Highest Honors
The Alumni Association will honor nine distinguished alumni for their contributions to JCU and accomplishments in their professions and their communities. The Alumni Awards Dinner is May 15, 2015.

Chapter Spotlight
The Nashville Alumni Chapter is filled with enthusiasm feeding off of the nearly 100 alumni in the area. Led by a dedicated executive board, the chapter holds events throughout the year, appealing to alumni and friends of all ages. "I have enjoyed seeing the Nashville alumni chapter grow during the past year and am excited for what the future holds," says chapter president Tim Warner '07.